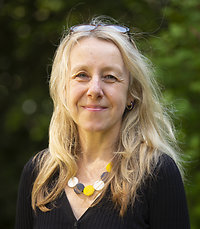 Psychotherapy, Counselling and Couples Counselling in Angel Islington, North London
I am working with individuals and couples in person, online (Zoom) and by phone. If you would like to talk with me about whether psychotherapy or counselling may help or about working in these ways, please email: avrilhollings@virginmedia.com or leave a message on 020 8444 0670


Most of us will have difficult times in our lives, perhaps with our relationships or health, almost certainly there will be times of loss. There may be times we feel stuck or that something isn't working. We may struggle with being ourselves and expressing who we are or feel our life's lost meaning. We may know why we're struggling or we may not understand.

Having someone to talk things over with and who can explore ways forward with us can really help at these times. Psychotherapy and counselling can offer this. I work with clients to build a relationship where it's possible to talk about and explore issues which may be difficult to address and to investigate ways forwards.

I am an accredited integrative psychotherapist and have been practising in North London for over twenty five years. I see individuals and couples for psychotherapy and counselling in my private practice where I also offer supervision for psychotherapists, counsellors and trainee therapists.

Sessions take place in a safe, confidential environment.

My psychotherapy and counselling practice is at Angel Islington and is close to bus and underground services.

About psychotherapy and counselling

I work with both individuals and couples for short term and on-going work. This may be to address specific issues or difficulties, explore patterns, or find ways to deepen their understanding of themselves. I am experienced working with heterosexual and LGBT couples. The length of the work and how we work together depends on the situation and needs of each person.


Some of the issues I work with include:

Relationships
Communication
Stress
Anxiety and depression
Creativity
Loss and bereavement
Work related issues
Trauma
Sexual Abuse
Sexual Orientation
Personal Development


My practice is at Angel Islington, North London. It is within easy reach of King's Cross St Pancras, Old Street, Highbury and Islington, Camden, and Kentish Town.